Family Nurse Practitioner
Anna J'Nett Miller
is a Family Nurse Practitioner who specializes in integrative medicine for all ages. J'Nett has been in the health care field for over twenty years. She started as a dental assistant where she worked until her sister Celeste was diagnosed with Multiple Sclerosis. It was then that she decided to become a Registered Nurse with a passion to diminish or eliminate human suffering. Every step of her sister's journey has led her to becoming a Family Nurse Practitioner so she could help others.
1173 S 250 W Suite 102 Saint George, UT 84770
Dr. Christopher L. Miller
is a second-generation Doctor of Chiropractic Medicine who became acquainted with the far-reaching benefits of Chiropractic by watching his stepfather recover from three, incapacitating, failed back surgeries and then personally experiencing his own disabling injuries from a motor vehicle crash. Dr. Miller, under his father's care, made a near-full recovery and was inspired to return to college with a passion to learn how to help as many individuals and families as possible with traumatic injuries, as well as promote family health and wellness.
He enjoys spending time with his family and being outdoors. His hobbies include martial arts training in Kenpo, participating in off-road events, including motocross racing, and wake surfing. He also enjoys traveling and singing with the Southern Utah Heritage Choir.
Anna J'Nett Miller APRN FNP-C
Anna J'Nett Miller APRN FNP-C
J'Nett is a Family Nurse Practitioner who specializes in functional and integrative medicine. She takes a more natural approach and focuses on getting to the root cause of hormone imbalance, fatigue and pain. After her sister Celeste was diagnosed with Multiple Sclerosis, she decided to become a Registered Nurse. Every step of her sister's journey has led her to becoming a Family Nurse Practitioner so she could diminish and eliminate human suffering.
Christopher Miller DC, FIAMA
Christopher Miller DC, FIAMA
Dr. Miller is a second-generation Chiropractic Physician. He holds current licenses in Utah, Idaho, and Arizona, with certifications in Physical Medicine Modalities and Therapeutic Procedures (PMMTP#4699) as well as Acupuncture (#594). He is certified in performing homeopathic and ozone treatments and is among the first Chiropractic Physicians to be certified in PRP injections in the state of Utah. He is passionate about helping people, is well known for his expertise, and has been retained as an expert in several litigated court trials.
Kelli Smith - Clinic Director
Kelli Smith - Clinic Director
Kelli is genuine and loves all of the people that walk through the door. She enjoys helping others on their path to healing. She is extremely efficient and well organized. Her happy place is a sunny spot on the beach with the ones she loves. She's been the single mom of 4 children for the past 9 years. In that time, she's worked hard to heal from personal life traumas and become the best she can be, and inspire others to do the same. She has worked in several office management positions as well as putting herself through The Institute of Integrative Nutrition to become a certified health coach.
Kristie Adams - Certified Health Coach
Kristie Adams - Certified Health Coach
Kristie is an integral part of our team. She's enthusiastic and creates a safe space for healing. She has always had a passion for nutrition, even from a young age. She is able to meet patients where they are at, which optimizes their experience. She has success in helping patients overcome their mental obstacles as well as establish healthy, sustainable habits that create lifelong change. She always encourages her clients to listen to their body and observe the effects from each decision they make, without judgement.
She has since expanded her education and passion into the field of genetics and is happy to help people improve their health in yet another way.
Sabrina Heath - Massage Therapist, LMT
Sabrina Heath - Massage Therapist, LMT
Sabrina grew up moving to multiple different states and experiencing all kinds of cultures. She watched her mother start and grow a non-profit organization to give a better life to children in Africa, and has since spent her life trying to serve and help others as well. She spent years learning how much massage is able to help heal and how medically needed it is. She is very intuitive and just seems to understand how much touch can affect the body. She enjoys spending time with loved ones and trying to live her life to the fullest as she continues to better herself every day.
Tricia Barnes - Emotion Code Practitioner
Tricia Barnes - Emotion Code Practitioner
Amy - RN
Amy - RN
Amy was raised in Southern Nevada and has lived in St. George, with her husband, for the past six years. She has worked diligently the past couple of years to accomplish her nursing goals, first becoming an LPN and now an RN. She is an amazing nurse and loves helping people. Her favorite thing about being a nurse is getting to connect with her patients and listen to their stories. In her spare time, you can find her with family or friends, shopping, hiking with her dog or attending sporting events with her husband.
Katie - Licensed Practicing Nurse & Licensed Master Esthetician
Katie - Licensed Practicing Nurse & Licensed Master Esthetician
Katie grew up in a small town in Indiana, admiring her parents and two older siblings who all work in nursing. In 2013, she moved to Utah to attend Utah State University and is now a Licensed Master Esthetician and a Licensed Practicing Nurse. She is currently pursuing her Bachelor's Degree in Nursing. In her free time, Katie enjoys yoga, dancing, cooking, hiking, and traveling with her husband. Healthy living, skincare, and healing from the inside out are her biggest passions, and she is thrilled to pursue them here at Desert Bloom Healthcare.
Sandy - RN
Sandy - RN
Sandy grew up in Delta Utah and has been a part of the medical field, dedicating herself to helping people heal, for over 25 years. She has lived in Southern Utah for the past 10 years and loves being a nurse. She has the ability to put anyone at ease and is very knowledgeable and compassionate.
She is the mom to 4 incredibly awesome kids! In her spare time, you will most likely find her hauling her kids to Rodeo's to compete, practicing with them and supporting them in all their activities. She loves spending her time making wonderful, fun memories with her family and friends.
Kirsten- Medical Assistant
Kirsten- Medical Assistant
Kirsten was raised in Sandy Utah until her junior year of High School when her family relocated to the beautiful St. George area. She has a passion for serving and helping people, which can be seen in her desire to join the medical field early on. She became an EMT right out of High School, working in the ER and running the ambulance. For 20 years her love and compassion for people could be felt as she worked at a Family Practice Doctors office and Instacare. Most recently she served in recovery as a Medical Technician and joined our team as our Medical Assistant.
Maureen- Receptionist
Maureen- Receptionist
Maureen grew up in Meridian Idaho. She attended BYU before entering the workforce as a Dental Assistant, Office Receptionist, and an Airline Ticket/Gate Agent. She has a can-do mentality and a smile that will brighten anyone's day!
She has lived in St. George for 17 years and has been a single mom to her 5 amazing children for the past 12 years. She is the proud grandma of four beautiful grandchildren. In her spare time, you will find her soaking up all the goodness her family brings. She loves being a mom and grandma- that is definitely where she finds her joy.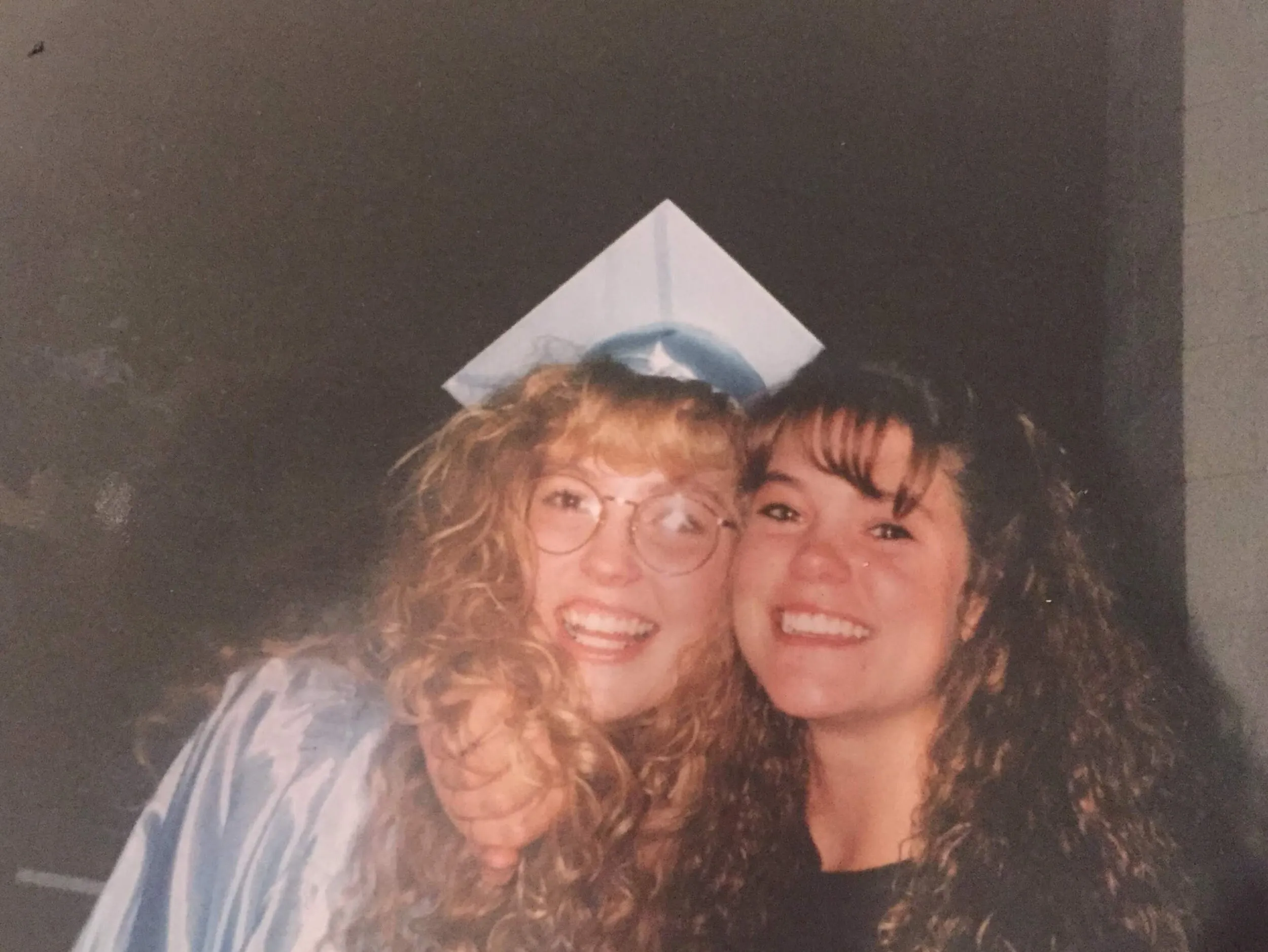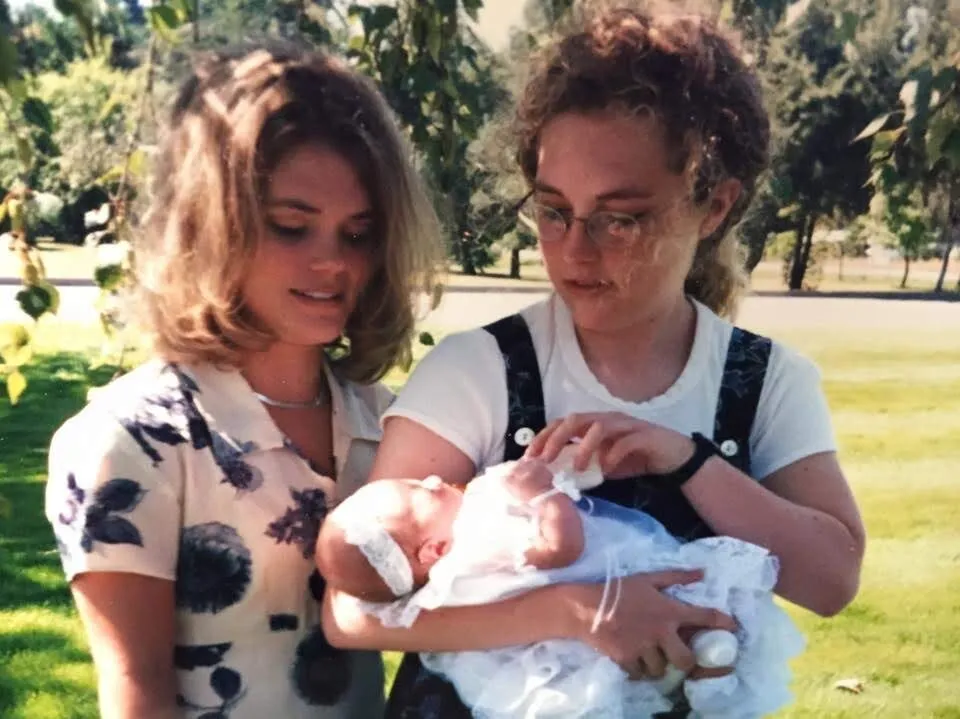 Out of necessity I created my own health and wellness center.
I opened my own natural health and wellness clinic because of my beautiful sister Celeste…
At the young age of nineteen, Celeste was diagnosed with a very aggressive form of Multiple Sclerosis (MS). After being frustrated with the traditional healthcare system, my mom started researching more integrative practitioners that could help my sister more effectively and prolong her quality of life. She found a couple of practitioners that took a more holistic approach to her care and we felt like it slowed the progression of her disease. Soon after, I started nursing school and I was able to learn additional ways to help my mom care for my sister. I wanted only the best for her and studied as much as I could to learn even more.
As I progressed in my nursing career, I started learning from different providers who taught me a more holistic and integrative way to care for patients. Working in the hospital, I saw so much suffering and I knew I could make a difference with this valuable approach to healthcare. I wanted to make a difference, to help find the answers my patients were looking for.
I became an integrative healthcare provider because of my own personal experiences and the experiences of those around me. I started Desert Bloom Healthcare so people can have a better healthcare experience. I want my patients to feel listened to and heard. I want them to know there is hope! Too many times patients come to me who have gone to another provider and they are frustrated and upset because they were told they were fine. They just don't understand how they could feel so awful but everything in their blood work or exam showed they were fine. I also have patients who tell me their stories and are shocked that I "believe" them. It takes time and listening skills to hear what is really going on. Unfortunately, our current healthcare system does not give providers the time to listen to their patients, some only have a mere fifteen minutes to figure out what the problem is. It's impossible to get the whole picture in that short amount of time.
Sometimes a prescription may be needed, I have never been opposed to that. That being said, I have found that trying to get to the root cause of people's issues can help alleviate symptoms sometimes without the need for medications. Many patients search for answers from me because they aren't getting the answers from their providers. I take the time to research and dig deep to find the answers to each of my patients problems. I practice individualized care; everyone is different and that requires different treatment. I help my patients find out what they need to heal.

No one is immune from health issues. I myself have struggled with fatigue, gut issues, cancer, anxiety, and depression. I understand how hard it can be to get to that "good place." I went to my medical doctor searching for answers on how to help my fatigue. They tested me and told me I was fine, everything was normal, but I knew it wasn't! I was deflated. I went to my trusted doctor for answers and he had nothing for me.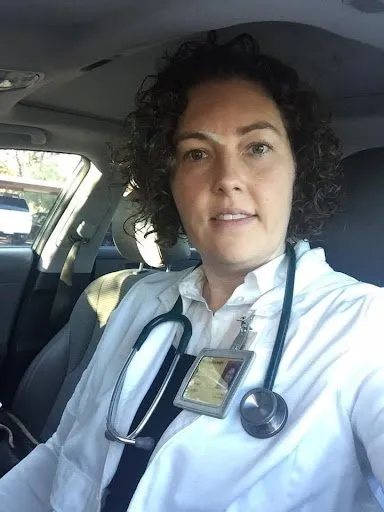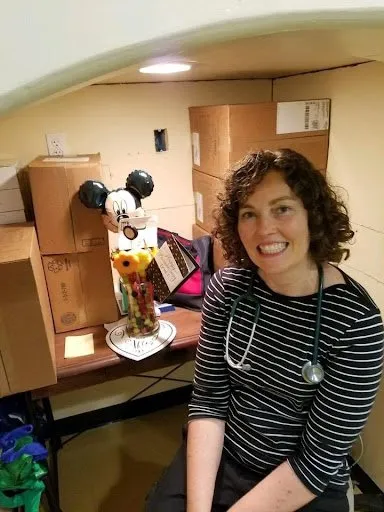 I remember my initial visit with my integrative practitioner, I literally cried in his office I was so relieved that he found something wrong with me! I felt even more relieved that he gave me a clear path of what do about it. After I had such a life-changing experience, I knew I wanted to help others get the same relief I had received. My integrative provider saw my eagerness to help others and encouraged me to get my nurse practitioner license and now, I had the energy to go through the schooling I needed to get it! I know without his help and the help of natural medicine I would've been stuck in that horrible place and would have never had the ability to open my own natural health and wellness center.
My goal is to give everyone that comes into my office the quality of life they deserve. So I am telling you from my own experience, you know your body and if something FEELS wrong, something IS wrong.
So let's talk about it!
Schedule Your Appointment Today!