Family Nurse Practitioner
Anna J'Nett Miller
is a Family Nurse Practitioner who specializes in integrative medicine for all ages. J'Nett has been in the health care field for over twenty years. She started as a dental assistant where she worked until her sister Celeste was diagnosed with Multiple Sclerosis. It was then that she decided to become a Registered Nurse with a passion to diminish or eliminate human suffering. Every step of her sister's journey has led her to becoming a Family Nurse Practitioner so she could help others.
1173 S 250 W Suite 102 Saint George, UT 84770
Anna J'Nett Miller APRN FNP-C
Anna J'Nett Miller APRN FNP-C
J'Nett is a Family Nurse Practitioner who specializes in functional and integrative medicine. She takes a more natural approach and focuses on getting to the root cause of hormone imbalance, fatigue and pain. After her sister Celeste was diagnosed with Multiple Sclerosis, she decided to become a Registered Nurse. Every step of her sister's journey has led her to becoming a Family Nurse Practitioner so she could diminish and eliminate human suffering.
Kelli Smith - Clinic Director
Kelli Smith - Clinic Director
Kelli is as genuine as they come! If you have met her, you know she is extremely efficient and well organized. She is passionate about helping others on their path to healing and it shows in her genuine interactions and concern for those around her.
For the last 9 years, Kelli has been the single mother of four children. She is now happily married to her match and enjoys life as a mother of 8 beautiful children. She loves spending time with her family and supporting them in every way she can.
Kelli enjoys being active. She loves being outside and her favorite place to be is sitting on the beach being bathed with sunlight and sinking her feet into the sand.
Over her career, she has worked in several office management positions as well as putting herself through The Institute of Integrative Nutrition to become a certified health coach.
Kristie Adams - Certified Health Coach
Kristie Adams - Certified Health Coach
Kristie is an integral part of our team. She's enthusiastic and creates a safe space for healing. She has always had a passion for nutrition, even from a young age. She is able to meet patients where they are at, which optimizes their experience. She has success in helping patients overcome their mental obstacles as well as establish healthy, sustainable habits that create lifelong change. She always encourages her clients to listen to their body and observe the effects from each decision they make, without judgement.
She has since expanded her education and passion into the field of genetics and is happy to help people improve their health in yet another way.
Kirsten- Medical Assistant
Kirsten- Medical Assistant
Kirsten was raised in Sandy Utah until her junior year of High School when her family relocated to the beautiful St. George area. She has a passion for serving and helping people, which can be seen in her desire to join the medical field early on. She became an EMT right out of High School, working in the ER and running the ambulance. For 20 years her love and compassion for people could be felt as she worked at a Family Practice Doctors office and Instacare. Most recently she served in recovery as a Medical Technician and joined our team as our Medical Assistant.
Tricia Barnes - Emotion Code Practitioner
Tricia Barnes - Emotion Code Practitioner
Tricia grew up in the beautiful Salt Lake Valley before getting married and starting her family in Idaho. She moved back to her Utah roots a few years ago and loves the heat and friendliness of the St George area. She is the mother of 8 beautiful children and has been married to her best friend for 28 years!
In looking for some help to heal from her own trauma as well as help her children, Tricia was led to The Emotion Code and immediately took the course and, in 2013, became a practitioner. She has seen so many shifts in the lives of those she has been fortunate enough to help along the path of healing that she wanted to extend her reach from just family and friends and joined our staff in 2021. She is passionate, caring and loves when people experience their own lightbulb spiritual and emotional moments that cause changes in their lives and healing to occur. Prepare yourself to open your heart, mind and soul and experience the healing benefits that can come from this wonderful work!
Cori - RN
Cori - RN
Cori grew up in a small Utah town where she also raised her sons. Once they graduated, she relocated to St. George to start a new adventure!
For Cori, becoming a nurse runs a close second to being a mom; it has been one of the most rewarding decisions she has made in her life. She has broadened her skills over the last 24 years serving in many different areas, such as: labor and delivery, ER, surgical, geriatric, newborn, wound care and management. It has taught her so much about the value of human connection and she absolutely loves it!
In her spare time, she can be found spending time with her amazing children. She loves adventure, whether it be camping, boating, riding, going to the beach, vacationing, crafting, or even just getting to spend time with her two dogs and cat, who she lovingly refers to as her fur babies.
Keslee - Social Media / Front Desk
Keslee - Social Media / Front Desk
Keslee has spent most of her life living in Utah, which suits her personality great as she loves the outdoors and playing sports. She recently returned from serving an LDS mission in Charlotte, NC and credits the experience with much of her growth and ability to connect with all kinds of amazing individuals. She has joined our staff as a part time receptionist and our social media marketer and does a great job serving our patients and connecting our amazing services with holistically like minded individuals who we know will benefit!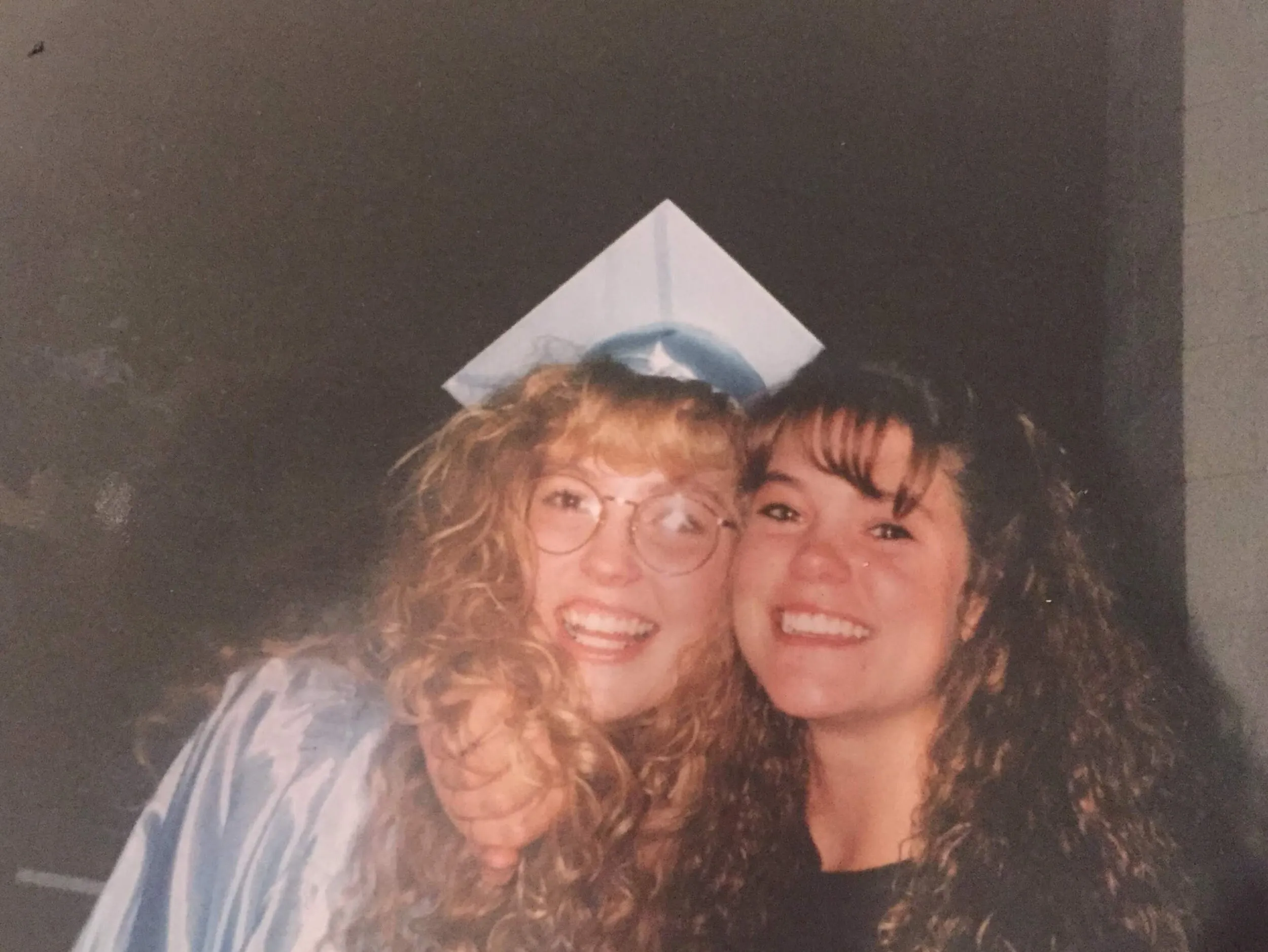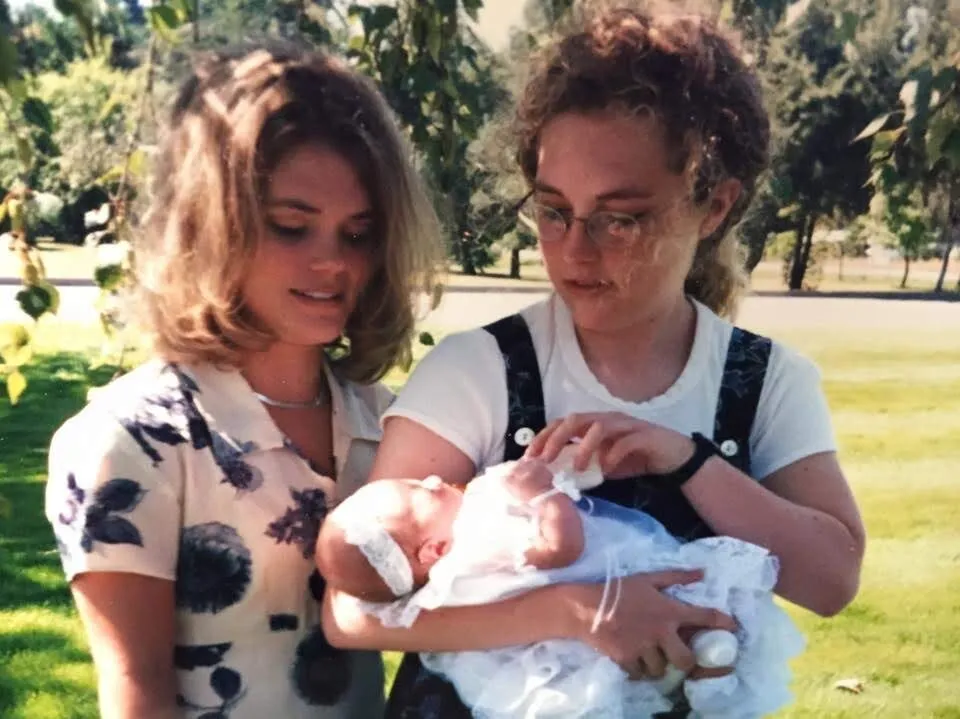 Out of necessity I created my own health and wellness center.
I opened my own natural health and wellness clinic because of my beautiful sister Celeste…
At the young age of nineteen, Celeste was diagnosed with a very aggressive form of Multiple Sclerosis (MS). After being frustrated with the traditional healthcare system, my mom started researching more integrative practitioners that could help my sister more effectively and prolong her quality of life. She found a couple of practitioners that took a more holistic approach to her care and we felt like it slowed the progression of her disease. Soon after, I started nursing school and I was able to learn additional ways to help my mom care for my sister. I wanted only the best for her and studied as much as I could to learn even more.
As I progressed in my nursing career, I started learning from different providers who taught me a more holistic and integrative way to care for patients. Working in the hospital, I saw so much suffering and I knew I could make a difference with this valuable approach to healthcare. I wanted to make a difference, to help find the answers my patients were looking for.
I became an integrative healthcare provider because of my own personal experiences and the experiences of those around me. I started Desert Bloom Healthcare so people can have a better healthcare experience. I want my patients to feel listened to and heard. I want them to know there is hope! Too many times patients come to me who have gone to another provider and they are frustrated and upset because they were told they were fine. They just don't understand how they could feel so awful but everything in their blood work or exam showed they were fine. I also have patients who tell me their stories and are shocked that I "believe" them. It takes time and listening skills to hear what is really going on. Unfortunately, our current healthcare system does not give providers the time to listen to their patients, some only have a mere fifteen minutes to figure out what the problem is. It's impossible to get the whole picture in that short amount of time.
Sometimes a prescription may be needed, I have never been opposed to that. That being said, I have found that trying to get to the root cause of people's issues can help alleviate symptoms sometimes without the need for medications. Many patients search for answers from me because they aren't getting the answers from their providers. I take the time to research and dig deep to find the answers to each of my patients problems. I practice individualized care; everyone is different and that requires different treatment. I help my patients find out what they need to heal.

No one is immune from health issues. I myself have struggled with fatigue, gut issues, cancer, anxiety, and depression. I understand how hard it can be to get to that "good place." I went to my medical doctor searching for answers on how to help my fatigue. They tested me and told me I was fine, everything was normal, but I knew it wasn't! I was deflated. I went to my trusted doctor for answers and he had nothing for me.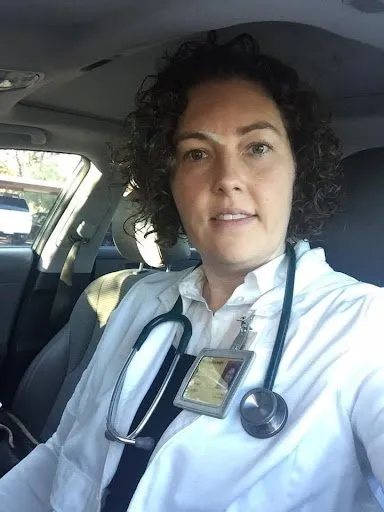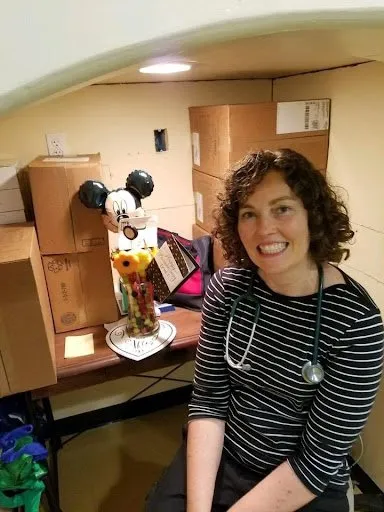 I remember my initial visit with my integrative practitioner, I literally cried in his office I was so relieved that he found something wrong with me! I felt even more relieved that he gave me a clear path of what do about it. After I had such a life-changing experience, I knew I wanted to help others get the same relief I had received. My integrative provider saw my eagerness to help others and encouraged me to get my nurse practitioner license and now, I had the energy to go through the schooling I needed to get it! I know without his help and the help of natural medicine I would've been stuck in that horrible place and would have never had the ability to open my own natural health and wellness center.
My goal is to give everyone that comes into my office the quality of life they deserve. So I am telling you from my own experience, you know your body and if something FEELS wrong, something IS wrong.
So let's talk about it!
Schedule Your Appointment Today!